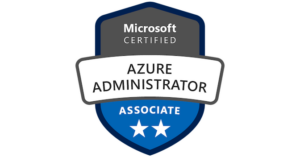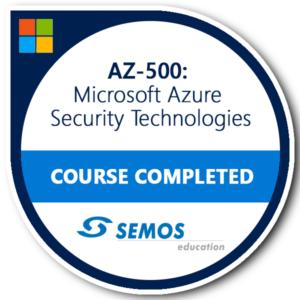 Become a Microsoft Certified IT Professional
The Microsoft Azure Dual Certification Boot Camp—powered by Infosec, a leading cybersecurity training organization—will help you learn vital Microsoft Azure administration and security skills through expert instruction, hands-on labs, simulations, and real-world application of skills.
This seven-day training program is conducted in a live, online format and gives you everything you need to launch a career in cybersecurity. You will prepare to earn two in-demand, vendor-specific certifications: Microsoft Azure Administrator Associate and Microsoft Azure Security Engineer Associate.
Microsoft Azure Certified Professional Job Outlook
According to LinkedIn, cloud computing has been one of the most in-demand skills for the last six years, and this industry shows no signs of slowing down. Microsoft Azure holds a large share of the market and is continuing to grow in popularity.
The Azure Administrator Associate certification is one of the most highly sought-after credentials in IT. Because of its great demand, Global Knowledge even listed the Azure Administrator Associate as one of the 15 highest-paying certifications in 2020.
According to ZipRecruiter, the median salary of Azure Administrators ranges from $84,000 to $125,000, with top earners making over $163,000 each year. As you gain experience and move up in your career, you may one day find yourself as an Azure Cloud Architect, which reportedly pays an average of $167,807 as of May 2022, with top earners making over $226,000 annually.
This course is in a live, 100% online format .
This boot camp is intended for current IT professionals, including network and systems administrators, systems engineers, IT managers and consultants, and anyone interested in building their Microsoft Azure administration and security skills.
While anyone can enroll in this boot camp training course, it is recommended that you have a basic understanding of cloud computing. 
Microsoft Azure Dual Certification FAQs
Azure Administrator Associate
Identity
Governance and compliance
Azure administration
Virtual Networking
Intersite connectivity
Network traffic management
Azure storage
Azure virtual machines
Serverless computing
Data protection
Monitoring
Azure Security Engineer Associate
Identity and access
Platform protection
Security operations
Data and applications