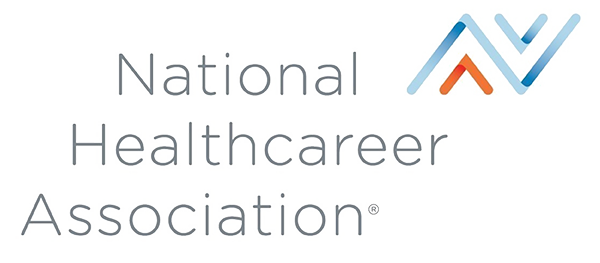 Become a Certified Clinical Medical Assistant Online
This course will train you to become a critical healthcare team member. Clinical medical assistants combine clinical and procedural knowledge, working across the domain of healthcare facilities to aid in patient care and in-office procedures. They are tasked with working directly with patients and supporting the work of doctors and other healthcare professionals. This 100% online course will prepare you to work as a certified clinical medical assistant (CCMA), designated by the National Healthcareer Association (NHA).
Certified Clinical Medical Assistants Job Outlook
The healthcare field offers one of the leading areas of opportunities for career growth today. Within healthcare, medical assistants are among the most in-demand professionals.
The U.S. Bureau of Labor Statistics (BLS) anticipates 16% growth and 117,800 new job opportunities between now and 2031.
Clinical medical assistants earn an average annual salary of $37,370.
There are no prerequisites to enroll.
This course is 100% online. Start anytime.
Certified Clinical Medical Assistant FAQs
Learn the necessary skills to function as a vital member of the healthcare team in an ambulatory setting
Understand ethical behavior, therapeutic communication, protecting the privacy of patient information
Demonstrate the importance of a first impression, maintaining a safe office environment
Identify medical terminology, and clinical procedures
Summarize the importance of the revenue cycle, the role of a practice manager, and the undertaking of risk management strategies to achieve medical practice efficiency
Identify the professional traits that a medical assistant must possess
Learn the various administrative and clinical job duties of a medical assistant
Summarize the techniques and best practices for obtaining a medical assisting position
Prepare to sit for the Certified Clinical Medical Assistant (CCMA) exam through the NHA
Medical Terminology
Introduction to Medical Terminology
The Musculoskeletal System
The Cardiovascular System
The Lymphatic and Immune Systems
The Respiratory System
The Digestive System
The Urinary System
The Nervous System
The Special Senses, The Eyes and Ears
The Integumentary System
The Endocrine System
The Reproductive System
Diagnostic Procedures, Nuclear Medicine, Pharmacology
Certified Clinical Medical Assistant
Introduction to Medical Assisting
Telecommunications, Written Communications, Computers, and the Medical Office Environment
Patient Scheduling and Managing Medical Records
Medical Insurance and Coding
The Revenue Cycle
CPR Certification
Pharmacology Fundamentals
Pathophysiology
Infection Control and Medical Asepsis
Chief Complaint, Patient History, and Vital Signs
Assisting with Examinations
The Physician's Office Laboratory
Cardiology and Diagnostic Imaging Procedures
Surgical Asepsis and Minor Office Surgeries
Medication Administration Procedures
Emergencies, First Aid, and Mental Health in the Medical Office
Rehabilitation and Nutrition
Workplace Readiness
Nancy Smith
Nancy Smith has over 30 years of experience in the healthcare industry. Her clinical experience includes working as a medical assistant for a network of rural health clinics, and as a medical coder, insurance claims specialist, and medical records auditor. She worked as a medical office manager for ten years, where she re-cruited and trained all medical assistants. Nancy holds a bachelor's degree in vocational education and has developed and taught medical assistant programs.
Carline Dalgleish
Carline Dalgleish has worked in medical office administration for over 30 years. She holds a bachelor's degree in Business Information Systems, a master's degree in Leadership, and a post-baccalaureate certificate in Health Information Management. She is a Registered Health Information Administrator and an AHIMA Ap-proved ICD-10-CM/PCS Trainer. Dalgleish is the author of an ICD-10 coding system and also owns her own consulting firm, AnnGrant Educational Services.
Sharon L. Blackford
Sharon L. Blackford, MA, BA, RMA, has over 30 years of experience in the medical field. She has a master's degree in Organizational Management, a bachelor's degree in Business Management, and has served as a Registered Medical Assistant since 1994. Sharon was an active-duty Clinical Specialist in the U.S. Army for 10 years. Sharon later moved to the Gulf Coast to accept a position as the Director of Education of Blue Cliff Col-lege and was promoted to Campus Director.
Stacey O'Brien
Stacey O'Brien has more than 10 years of experience in medical coding and reimbursement. Ms. O'Brien has been a risk adjustment coder for a Medicare advantage plan, audited medical records for a consulting firm, and currently supervises the coding and electronic claims submission process for a group medical practice. She has a bachelor's degree from the University of Pittsburgh and a CPC coding certification from the AAPC.